We receive works of art prior to making estimates
We receive works before-hand in order to make appropriate decisions regarding techniques and methods to be employed, as well as estimating time and cost.
Request process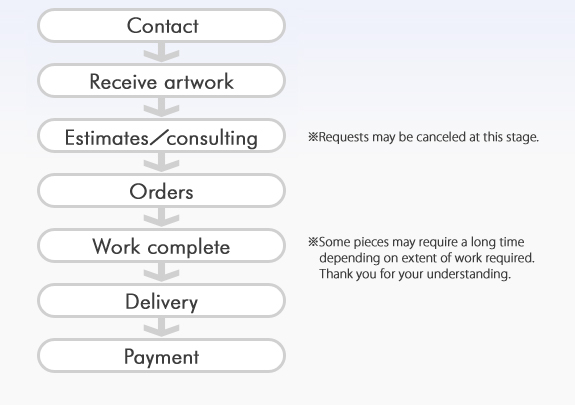 Method of receiving artwork
Pick up from client
Shipping (Japan Post or private carrier)
Client transports to workshop
※In the last case, we will make estimates on the spot.
Please feel free to contact us by phone, fax, or email.
Kitaoka Gihodo

TEL・FAX 075-721-7500
〒606-0806 Kyoto-shi, Sakyo-ku, Shimogamo, Tadekura-cho 56−2
Opening Hours:8:30~18:00(closed Sundays and holidays)
E-mail:info@kitaoka-gihodo.com
English:hirokoszostak@gmail.com
Map